He feels better each day! After being treated with erythromyacin for several weeks to combat cambio-bactor infection and dengi fever after a trip to China, our son's health just did not return to 100%. He began having strange symptoms like dizziness, fatigue, fever pounding or racing heartrate and bowel problems like constipation alternating with diarrhea. After 3 weeks in the missionary training center he came home on medical leave, ready to do anything necessary to get back out there and serve a mission. After 3 days on Reboot he's seeing improvement as far as less dizzy. He feels better each...
---
Answer to Our Prayers I have dealt with autoimmune issues for over 10 years. As I have used this cleanse and strengthened my GI tract with this system, my tachycardia has come under control without other treatment, I am not reacting to natural sugars and can eat whole grain wheat and oats without being exhausted after every meal. It has also helped with my children's food sensitivities and untreatable yeast related diaper rashes. I have been able to lose seemingly un-losable pounds gained with 4 babies born in 5 years. It has helped with unexplained depression, and given clarity of...
---
Leaky Gut Therapy that works fast. "Hello, I'm Dianne Marke from Australia. I've been on the Reboot for almost a month now. I started my son who had asthma and he's gonna do a separate video. Very impressed with the results with him! I've had asthma all my life and that improved dramatically while being on the Reboot the last month. I've also had the last few years, a heaviness in my chest which after some gastroscopies, showed a lot of inflammation – it took away my appetite.  And being on the Reboot, that heaviness is gone.  And I've got my...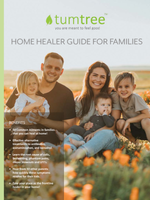 Recent Articles