Prompt Relief for Swollen Hands and Feet 4 years ago I was diagnosed with Fibromyalgia.  This spring I had an unusually bad flare up of inflammation throughout my whole body. I was in so much pain I could not see straight. Evenings were my absolute worst time and that is when I need to be the most functional for my family. I hit a point where enough was enough and I got in for a consultation with Jonell about the Reboot cleanse. The first day of the cleanse I took Exodus about 5-6 times throughout the day. I felt immediate...
---
I'm Getting a Life Back! I have been on the Reboot program for 3 1/2 months now. Before I started the program, I had been in pain for a solid 4 years. I had horrible headaches, achy back and neck, my muscles were shutting down, my period cycles were so painful, I had a ton of anxiety and my blood sugar levels were so off. I was thirsty all the time, had no energy and I could not handle even a little bit of stress. I felt nauseated all the time. The first week I started cutting out Soy, Corn, Gluten,...
---
Finally, a sensible remedy at a reasonable price. Six years ago a Dr. prescribed an antibiotic to treat an infection I was struggling with. His instructions were to finish the RX as specified and then keep it refilled for continued use at half the dosage to prevent recurring infections.  As a result after a short period of time I started having reactions to foods I had eaten all my life with no problems whatsoever.  Now I'm having extreme nerve pain, puffy watery eyes, stiff neck with pain up my neck into my scalp, unexplained lower back, leg and stomach pain,...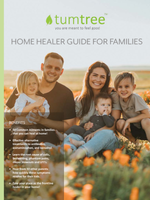 Recent Articles