Finally, a sensible remedy at a reasonable price. Six years ago a Dr. prescribed an antibiotic to treat an infection I was struggling with. His instructions were to finish the RX as specified and then keep it refilled for continued use at half the dosage to prevent recurring infections.  As a result after a short period of time I started having reactions to foods I had eaten all my life with no problems whatsoever.  Now I'm having extreme nerve pain, puffy watery eyes, stiff neck with pain up my neck into my scalp, unexplained lower back, leg and stomach pain,...
---
Jonell Francis

Tags:

Acid Reflux, asthma, athletes foot, autoimmune disease, back pain, baggy eyes, chronic fatigue, congestion, diabetes, fatigue, fibromyalgia, fungal infection, headaches, hives, IBS, inflammation, itchy skin, joint pain, loss of voice, migraines, muscle injuries, muscle stiffness, sleeplessness, sore throat, sugar craving, thrush, thrush and cradle cap, toenail fungus
Fibromyalgia, Asthma, Hives and Acid reflux I'm 53 and have had fibromyalgia for several years now. My symptoms have included joint pain in wrist and back, asthma, urticaria, IBS, acid reflux, migraines, and thrush. I had fertility issues during my childbearing years, painful menstruation, and my throat has been dire, sore, scratchy, and losing vocal range. Recently I have been tearing ligaments and muscles easily. I was READY for a new experience. I started the cleanse properly on the evening of 6th January.  The Exodus was amazing because from the moment I took it I stopped feeling nauseous and was...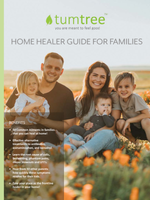 Recent Articles