IBS and Acid Reflux, Losing My Voice After suffering with acid reflux and medicating it for close to 20 years I was ready for a change. During that time I also had a bout with IBS that lasted a few years. My voice range has shrunk dramatically during that time and recently I had been experiencing difficulty thinking clearly. I was somewhat overweight and had trouble digesting normally. I eliminated sugar, dairy, wheat, corn & soy and took Reboot supplements as recommended. Within 3 days my acid reflux went away and I have not had much recurrence (about 3 times in...
---
Jonell Francis

Tags:

Acid Reflux, asthma, athletes foot, autoimmune disease, back pain, baggy eyes, chronic fatigue, congestion, diabetes, fatigue, fibromyalgia, fungal infection, headaches, hives, IBS, inflammation, itchy skin, joint pain, loss of voice, migraines, muscle injuries, muscle stiffness, sleeplessness, sore throat, sugar craving, thrush, thrush and cradle cap, toenail fungus
Fibromyalgia, Asthma, Hives and Acid reflux I'm 53 and have had fibromyalgia for several years now. My symptoms have included joint pain in wrist and back, asthma, urticaria, IBS, acid reflux, migraines, and thrush. I had fertility issues during my childbearing years, painful menstruation, and my throat has been dire, sore, scratchy, and losing vocal range. Recently I have been tearing ligaments and muscles easily. I was READY for a new experience. I started the cleanse properly on the evening of 6th January.  The Exodus was amazing because from the moment I took it I stopped feeling nauseous and was...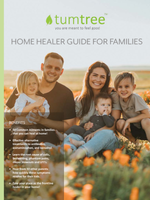 Recent Articles