I got my hair back!  "Hello, my name is Joshua Marke and I'm 12 years old. I'm from Australia, and I've been doing this treatment for 2 months now. At the start of this treatment I've had eczema and asthma my whole life.  The start of last year I started to get alopecia, and I was completely bald. I had really bad eczema and really bad asthma.  It was hard to breathe. I went on this treatment and my eczema's gotten a lot better since then. Asthma's really good.  And my alopecia…I didn't have any eyebrows or any eyelashes, I...
---
Jonell Francis

Tags:

aggressiveness, Allergies, asthma, auto-immune disease, bloating, brain fog, depression, eczema, edema, extreme weight loss, fatigue, fibromyalgia, food allergies, gassy, hair loss, hives, IBS, inflammation, joint pain, migraines, muscle pain, nausea, paralyzed bowel, underweight, vitamin deficiencies, vitamin deficiency, vomiting, yeast infection
Extreme Fatigue and Hairloss I was diagnosed in 1999 with IBS and even though I took more than a dozen pills a day my symptoms only got worse and worse. By 2004 I could not work full time: vomiting, lack of energy, diarrhea, poor concentration… in 2008 fibromyalgia came in with even more severe symptoms: bloated belly, gas, no concentration at all, lost 40% of my hair, asthma, eczema, paralyzed bowel, migraines, joint pain, muscle pain, swelling, extreme fatigue, depression, aggressiveness, lack of vitamin B-12 and D. In 2009 I went gluten-free and lactose free. This diet gave me more...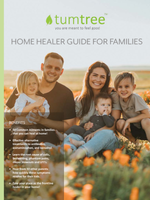 Recent Articles