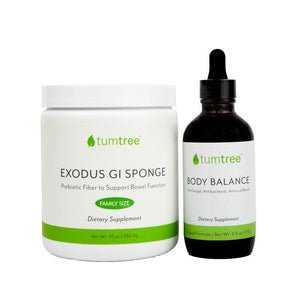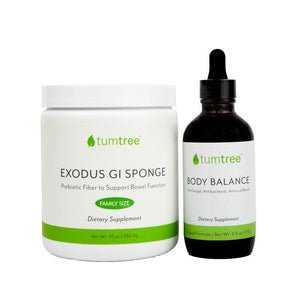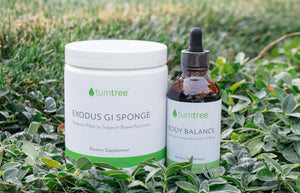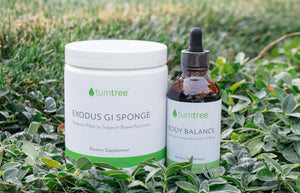 On Sale
Flu Fighter with Liquid
Our Flu Fighter Kit for Kids is a whole food supplement engineered to bolster their immune system during the flu season and beyond. This gentle alcohol-free tincture is formulated for babies and kids who can't swallow capsules and for pregnant or nursing mothers who need gentler cleansing with baby on board. 
Exodus GI Sponge and Body Balance Capsules stand ready to mop up immune suppressing sugars, regulate normal bowel movements and selectively rid the body of infection by candida yeast, mold, fungus, bad bacteria and viruses. 
Made from natural prebiotic food fibers, minerals, and a special blend of herbs and spices, Exodus is the final answer to stomachaches, nausea, acid indigestion, and unwanted weight gain. 
Body Balance Liquid consists of a handful of anti-fungal, antibacterial and antiviral herbs that work together to powerfully expel invaders from the body.  Removing these opportunistic pathogens is essential to healing increased intestinal permeability or "leaky gut". 
Liquid body balance can also be applied topically to eczema, earaches, viral warts and swished in the mouth for toothache or thrush. 
Safe for people of all ages and designed to help you heal.