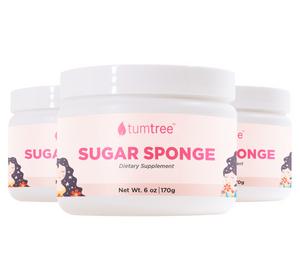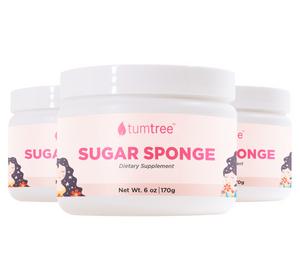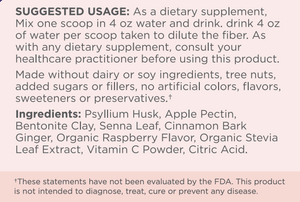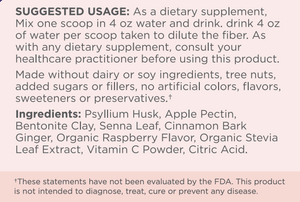 On Sale
Sugar Sponge 3 month supply - Buy 3, Save $14!
Stressed about sneaky sugars everywhere?  Mop up SUGAR with our 100% natural prebiotic Sugar Sponge, now in Organic Raspberry flavor with Vitamin C.  No more worry about how holiday sugar will affect your immune system or predispose you to colds and flus.  Just follow sugary indulgence with 1-3 scoops of our delicious sugar sponging fiber drink.  Sugars are arrested and bound by organic mineral rich bentonite clay and absorbed by both soluble and insoluble plant fibers that provide food and bedding material to your friendly bacteria.  Plus it encourages a nice gentle bowel movement 6-8 hrs later.  All good things.  
Works to lift a sugar headache or stomach pain within 10-15 minutes.   Also good for stomach flu!   And best of all, all our products come with a 60 Day Satisfaction Guarantee.   Sugar Sponge is your immune systems NEW best friend.  Don't face the holidays, or any season without it!